2000
Industrial Reuse: American Apparel
American Apparel brought in the first wave of industrial reuse on the site, when they opened their clothing factory and headquarters.

For this workshop, we brought in Iris Alonzo of Everybody.world. Iris worked at the American Apparel site for years in the 2000's, and shared her insights into its history and day-to-day sensory experience.
By the time American Apparel moved its headquarters into a seven-story historic factory, employing 4,500 people, on a 30,000 sf industrial complex in the year 2000, traces of LA's agricultural past were all but erased.

The rezoning of downtown LA in 1922 into an industrial zone replaced residential areas. Farming declined through the depression, repatriation of Mexican workers in the 1930's, ensuing labor strikes of the Associated Farmers, and the internment of Japanese farm workers during WWII.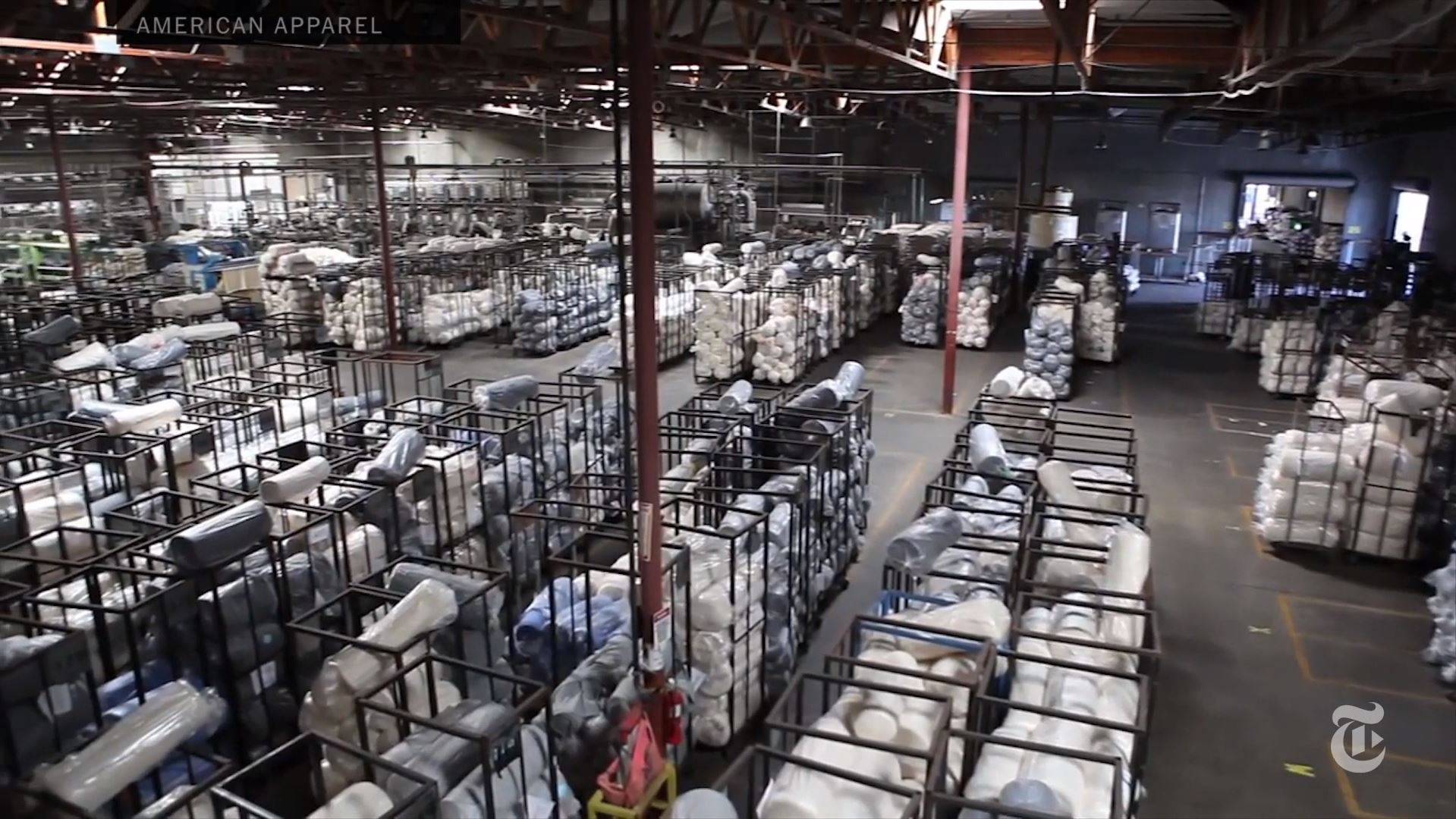 The population boom in the 1950s, described as "an exploding metropolis", brought rapid suburbanization to the region, destroying most of the farmland and open space. The trucking industry eventually replaced the railroad after WWII and Freeways were built. Some manufacturing moved outside Los Angeles in search of larger parcels of land.

Though food production and distribution did remain, as well as the daily, yet somewhat insular vitality of the wholesale produce markets, warehouses and adjacent garment districts, the surrounding area was an "underbelly" of urban decay. Crime, prostitution and smog defined much of the neighborhood character.

American Apparel and it's controversial CEO were among the innovative pioneers of this industrial era trailblazing the "Made in America" movement, raising awareness about unfair labor practices and factory conditions as well as contributing to the DTLA's reinvention through adaptive reuse projects and a melting pot of a workforce.
Sweat
Cotton
Petrichor
Food
Workshop
2000

Completed May 2019
Notes from the Workshop:

The American Apparel factory was an important part of her life and was a world of it's own. People met, fell in love, had babies, and became families. The factory was/is a big part of the fabric of LA.

Since the closure her life has taken a new path. At everybody.world they take trash and turn it into new textiles. Iris says that she is obsessed with trash.

She remembers walking through the American Apparel factory in the morning. The workers smelling of after shave or perfume – fresh from the morning shower. When finishing work at 7.30 pm the air would be pungent with sweat. The factory smelled of humans rather than fabric.

Other scent memories included dry hot asphalt or concrete on the parking lot or just after the rain.


The fabrics (cotton) didn't smell much. Possibly there were smell of pigments and salts from the dyeing process.

In the cafeteria, where they had lunch everyday, was a great multicultural food experience. There would be tamales and tortas. There would be Korean and Salvadorian food. Some of the sewing teams would have potlucks. It was almost like a school campus.

American Apparel had their own mechanical department where 15 highly skilled workers would repair almost everything. The even made parts for the elevators. There was a metal and a wood workshop. The mechanics all wore brown T-shirts and they knew they could fix anything.
A huge thank you to
Iris Alonzo
of
Everybody.world
for her participation in this event!
This scent is complete, and will be on view (on smell?) at our Scent Bar display at the LA Design Festival.
Alameda Heart Notes
An investigation of place through history, memory, and scent.
A SALT project
in collaboration with new friends and neighbors.